Prayers for Healing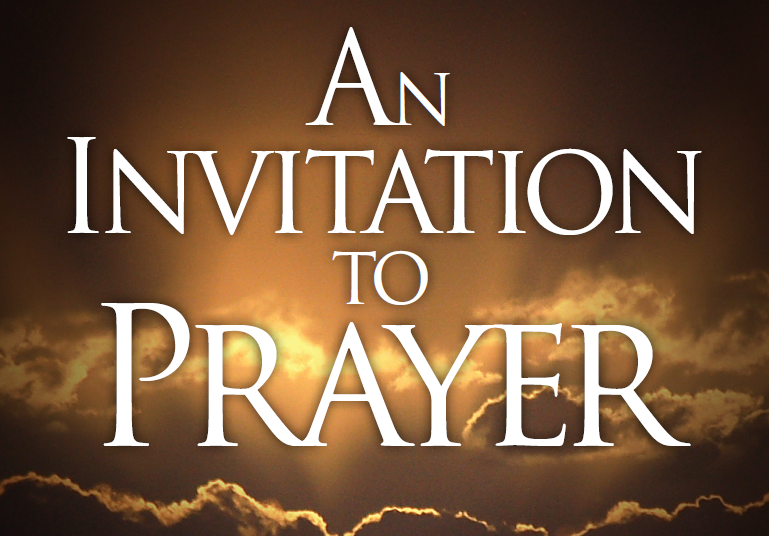 This morning at eight thirty California time, Dr. Raz will be removing the bladder of a woman who has suffered for years because on her implant surgery. I am asking for prayers for her and her family so that after this, she and her family will begin a journey to healing.

I met this woman around four years ago when she was first trying to find help for her terrible pain and suffering and she found this blog. Since that time I have met her in Houston and then twice at UCLA because she has stayed in California for months at a time while Dr. Raz has tried many things to save her bladder. Sadly nothing worked and the constant pain ravaged her body and her family could do nothing but watch what was happening to her.

Making a decision to have her bladder removed was a last resort and took a year for her to do it. I am thankful that her loving husband and four children have stood beside this woman and have given her both love and strength. Her surgery I hope will bring her a better life with less pain and suffering and once again she will be able to enjoy living.

I don't know any other woman who has had her bladder removed because of mesh, but if you do know someone, please let me know. I know many women this morning, will be praying for a woman who has suffered far too much and I am sure everyone will pray for any other woman who has gone through this terrible ordeal.

They say God doesn't send us more than we can handle but I often wonder why some women have to suffer so much and endure so many surgeries. Her mesh was removed a long time ago but the damage was already done. Sadly this is what happens to so many women. This is also why I want these products to be used ONLY in a life or death situation, NOT on every woman who walks into a doctor's office. No woman or her family should be put through this for profit.

I know she has a huge prayer circle along with her husband and four children. I imagine this surgery is long and difficult and it will be many months of healing for all of them. Then I pray her life will continue with far less suffering.

Dr. Raz is the most capable surgeon in the world for helping her and I am also asking for prayers for him to do this surgery. If you do not know anything about him, this is will you more.

Shlomo Raz, M.D. joined UCLA in 1975 and oversees the Division of Female Urology, Reconstructive Surgery and Urodynamics. Dr. Raz has been a recognized leader in developing new treatments for female urology conditions for over 28 years. Dr. Raz pioneered many of the innovations that today are the standards of care worldwide for such conditions as vaginal and uterine prolapse, urinary incontinence, pelvic floor disorders, voiding dysfunction, and surgical reconstruction after cancer for urethral abnormalities.
During the past 28 years at UCLA, Dr. Raz has been committed to the highest standard of care of patients with urologic conditions affecting the lower urinary tract. He is a definite authority and one of the most prominent physicians in the field of female urology and urologic reconstructive surgery.  With his numerous surgical innovations, as well as his involvement in the development of new pharmacological and surgical treatments of urologic conditions, Dr. Raz has helped define the field of female urology and reconstruction for the past two decades. He is author of more than 170 peer reviewed publications, and is author and chief editor of some of the most important texts and surgical atlases used throughout the world to train physicians in female urology and reconstructive surgery.
Professional Memberships
American Medical Association
Los Angeles County Medical Association
California Medical Association
Los Angeles Urological Association
International Continence Society
American Urological Association (Western Section)
American Urological Association
National Multiple Sclerosis Society, Southern California
Urodynamic Society
American Association of Clinical Urologists
Confederation Americana de Urologia
Fellow American College of Surgeons
Fellow International College of Surgeons
The Society of University Urologist (1985)
Genito-urinary Reconstructive Surgery Society (1986)
American Association of Genitourinary Surgeons (1991)
International Relations Committee. American Urological Association. (1993)
Director of Medical Education. American Confederation of Urology: CAU (1994)
Academic & Medical Staff Appointments
Professor, Department of Surgery Division of Urology, UCLA School of Medicine, 1985 to present
Co-Chief, Section of Urology, Sepulveda Veterans Admin Hospital, 1977-1988
Associate Professor, Department of Surgery Division of Urology, UCLA School of Medicine, 1980-1985
Assistant Professor in-Residence, Department of Surgery/Division of Urology, UCLA School of Medicine, 1976-1980
Visiting Assistant Professor Department of Surgery Division of Urology – UCLA School of Medicine, 1975-1976
Senior Lecturer, The Hebrew University, Jerusalem, Israel, 1974
Staff Member, Division of Urology, Hadassah University, Israel, 1970-1974
Lecturer in Urology, The Hebrew University, Jerusalem, Israel, 1970
If you are reading this and you have been living with terrible bladder pain since your implant and you want to learn more. This is what this surgery is called. It is usually done because of bladder cancer in both men and women. You may wonder how long this surgery will take and here is what it said on the UCLA website.

What Happens Before the Operation?

You will be admitted to the hospital the day of your operation. The anesthesiology team will talk to you about their portion of the surgery. If you are a candidate, you may receive an epidural, which is a good option to manage post-surgery pain. The usual hospital stay is 6 to 8 days. On the day of surgery, your family can wait for you in the surgical waiting area on the first floor of the Ronald Reagan Hospital . It usually takes 4 to 8 hours to complete this operation. On completion of the operation the surgeon will contact your family there.

A portion of your intestines will be used to create the urinary diversion. It is important that the entire intestine be clean before surgery, and that you prepare your gastrointestinal tract prior to admission to the hospital. Your surgeon will provide you specific instructions for the bowel preparation.

Radical Cystectomy – UCLA Urology

According to the American Cancer Society, in 2011, approximately 70,000 people in the United States will be diagnosed with bladder cancer, and approximately 25% of them will eventually need to have their bladders removed to control the cancer. Bladder cancer occurs three times more often in men, usually between the ages of 50 to 70 years old. Learn more here

At the time I am writing this, it is less than two hours until her surgery and I know right now they are all preparing. I will update if I am able in a couple of months.